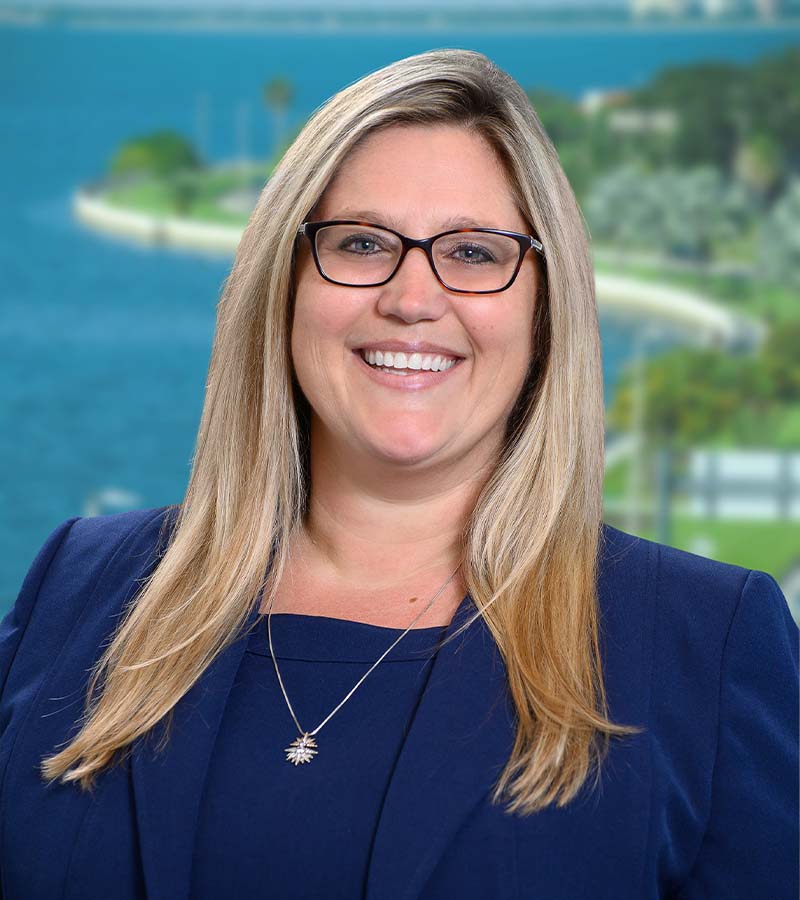 Lily McCarty
Todd Foster Law Group
Lily McCarty is a Florida Bar Board-Certified Criminal Trial Lawyer, a credential possessed by only seven percent of all Florida Lawyers. She graduated Magna Cum Laude from the University of South Florida Honors College and graduated from Florida State University College of Law in 2003. While in law school she worked as a Research Assistant, and interned with the Children's Advocacy Center, and the Innocence Project of Florida.
Ms. McCarty began her legal career as an Attorney with the Hillsborough County Public Defender's Office, where she represented clients on charges ranging from misdemeanors to first-degree murder. Her specialty and passion is litigating serious charges and difficult cases.
As a senior attorney at the Public Defender's Office, she also specialized in the representation of juveniles charged as adults. In 2010, Ms. McCarty was awarded a Davis Productivity Award from the State of Florida Tax Watch, recognizing her efforts and results in significantly reducing the amount of juveniles charged in adult court. Ms. McCarty has been involved in over 100 trials and actively litigates her cases.
Ms. McCarty has extensive experience in preparing and litigating injunctions for protective orders from domestic violence, cyberstalking, and repeat violence.
In 2019, she received the James H. Kynes Memorial in the Trenches Award from the Hillsborough County Bar Association Trial and Litigation Section. Additionally, Ms. McCarty has previously served as an Adjunct Professor for Stetson University College of Law and has been a guest speaker for the University of Tampa, Florida Technical College, the ACLU, the Southern Poverty Law Center, Hillsborough County School District, the Department of Juvenile Justice, and the Hillsborough County Bar Association.
Ms. McCarty has an extensive history of trial victories, including not guilty jury verdicts in cases charging First Degree Murder. She has also been extremely successful in obtaining dismissals of charges based upon pre-trial motion practice and independent investigation, resulting in prosecutors and judges dismissing cases.
Ms. McCarty has presented Florida Bar Certified Continuing Legal Education courses on Suppression of Confessions, Sentencing, Direct Filed Juveniles, Injunctions, Jury Instructions, Defending First Degree Murder Cases, and RICO defense. She is a past president of the Hillsborough County Association of Criminal Defense Lawyers and is actively involved within the Criminal Defense Community.