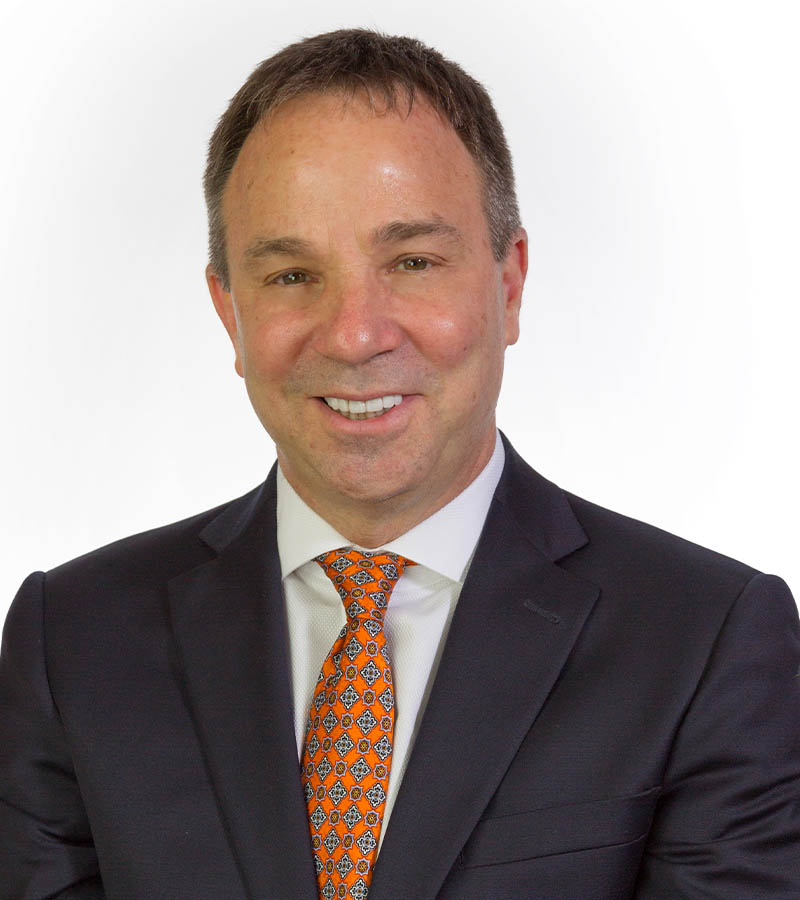 Partner, Todd Foster Law Group, Tampa, Florida
Chosen as Top White Collar Crime Lawyer in Tampa
by Tampa Magazine
In his more than 25 years of private law practice, Todd Foster has put his investigative and trial skills to use in defense of a multitude of clients in cases involving conspiracy, health care fraud, bank fraud, tax fraud, RICO, wire and mail fraud, money laundering and defense of legal and medical professionals. His professional background as an FBI special agent, Assistant United States Attorney, and a nationally recognized criminal defense attorney for the past 25 years, provides distinctive experience employed on behalf of his clients.
In December, 2023, Todd and the firm were informed that the Department of Justice had closed, without action, a federal grand jury investigation against a client who is prominent area physician. The FBI had been lead agency in this Medicare fraud investigation , but the information and arguments advanced by Todd and the team convinced the government there was no criminal case worthy of pursuit.
The Son of a South Florida manufacturing family was charged with two felony drug cases, scoring over five years in state prison. All evidence was suppressed in the first case, and the state declined to take an appeal there. Despite the prosecution's argument for a sentence of multiple years in the state penitentiary on the second case, Todd and the team successfully got the client a sentence of two years probation, with no jail or house arrest requirement.
In August 2023, a Tampa area business owner was federally indicted for obtaining fraudulent PPP and EIDL loans during the Covid epidemic. Facing a likely sentence of three to four years in prison, Todd and the team created a defense that resulted in a probation sentence with no jail time or home detention component. The client is home with his family and continues to operate his business.
In the summer of 2023, a Tampa-area factory owner was charged with serious firearms and aggravated assault violations and facing minimum mandatory prison penalties. All charges were dismissed after over a year of contested litigation.
The investigation has been dropped against a Tampa Bay owner of multiple businesses and franchises who was investigated by law enforcement and the State Attorney's office for fraud associated with business practices and sales of property. Analysis of business deals and motives of accusers and explaining this to investigators assisted Todd and the team in convincing authorities to drop the criminal inquiry.
In 2023, Todd and team won dismissals of first-degree felony criminal charges against a Tampa man, after a judge ruled that law enforcement acted in bad faith in handling and losing evidence that would have been helpful to the defense. This result would not have been obtained without the team's ability to investigate and prove willful bad faith conduct by law enforcement that violated the client's due process rights.
In 2022, Todd and the state criminal trial team won a hard-fought trial on the east coast of Florida, after taking over the representation of a young accountant accused of vehicular homicide Through precise cross examination, development of defense expert testimony, and discrediting of the state's prosecution theory, the jury delivered not guilty verdicts and the client was freed from jail, where he had been held.
In late 2021, Todd and his trial team won federal acquittals for a Sarasota area man who had been indicted by a federal grand jury for wire fraud and deceiving Sarasota based businesses. After a week of trial, the jury delivered full acquittals.
In January 2021, Todd was successful in demonstrating to prosecutors that his young Israeli client, charged with marrying and swindling her 75 year old husband out of $1.5 million, was actually acting under the influence of a psychic, and not entirely by free will. The client was allowed to plead to time served avoiding a potential 30-year sentence, and to return to her home in Israel.
Todd and team were successful in getting over $300,000 in cash and hard assets returned to a client being investigated by a federal grand jury for bank and bankruptcy fraud. The investigation, which lasted over two years, involved multiple government agencies, FBI search warrants executed at the client's businesses and home, seizures of cash, grand jury subpoenas and mass FBI interviews. An aggressive defense investigation and repeated presentations to prosecutors resulted in all seized property being returned, the investigation closed, and no charges being filed. The client, a successful businessperson, remained in business throughout and has returned his business and life to highly prosperous levels.
Todd and team also represented an international businessman who came under IRS criminal investigation based upon what the government believed was suspicious bank activity involving hundreds of thousands of dollars, the IRS assumed involved un-reported income. After we were able to prove the money in the accounts was legitimate and not subject to U.S. taxes, the IRS matter was closed without criminal or civil penalties.
In August 2020, Todd and team were successful in getting all charges dropped against a regional marketing manager who had been charged with identify theft and fraud. All charges, including the identity theft charge, which called for a 10-year minimum mandatory prison sentence, were dismissed after Todd and team submitted proof to prosecutors that severely undermined the theory of the prosecution's case, which that the case could not proceed.
As we all know, federal government enforcement actions have recently been directed to suspected Covid fraud. In the Fall of 2020, Todd and his team represented a west coast business importer targeted by state and federal officials in three states for selling suspected substandard Covid tests in Florida, California and elsewhere. By coordinating multi coast defense investigations and sharing previously unknown exonerating information with the FBI and state and local prosecutors, the client was cleared of wrongdoing. In addition, seizures of property and bank accounts was avoided.
Another of Todd's successes pertains to a successful Tampa Bay owner of multiple businesses who was falsely accused of sexual battery. A quick investigative response, including detailed in-field interviews by Todd, his attorneys and specialized investigators, as well as forensic examinations of electronics, the results of which were forwarded to the investigating agency, permitted the client to avoid arrest and extinguished the threat of prosecution. Despite the false nature of the allegation, the client was at great risk of arrest, extreme damage to his reputation, and loss of businesses. Todd's rapid, thorough, proactive response made the difference in this client's business and professional life.
Another victory in 2020 come when Todd defended a Los Angeles man in federal court accused of defrauding NASA through the supply of inferior ports for NASA spacecraft. Following a protracted pre-trial motion practice, the case went to jury trial after which the client was acquitted of all charges. The government investigation hod lasted more than two years, and the client hod been interviewed twice by highly trained NASA special agents. The government argued that these interviews were independent confessions and introduced these recordings into evidence at trial. Despite the "confessions" and voluminous government documentary evidence, Todd and his team were able to demonstrate the client's lack of criminal intent, and that responsibility for the crime actually should have been attributed to another. The client earned full acquittals and is back with his family and thriving.
In January 2020, Todd and team were successful in taking over the case and obtaining the release of a Tampa area entrepreneur and business owner who hod been jailed on organized fraud charges and held without bond. The case required extensive litigation in the trial level court, a successful motion to disqualify the trial judge, and the eventual filing a successful writ of certiorari with the appellate court- all of which was done to as part of our fight for the client. Although the prosecution had originally insisted the client serve 10 years in prison, the case was resolved with the client being placed on probation at the time of sentencing.
In an out of state federal case, Todd represented the Director of Sales of a Nationwide retail company who had become the target of a Department of Justice fraud investigation and had $1.6 million dollars frozen or seized by federal court orders. Of course, being the target of a federal investigation means the government believes there is probable cause to indict the individual for federal criminal offenses. Through investigation, analysis, and negotiation, Todd resolved the disputed issues in the client's favor, with the government changings its view of the client from someone to be arrested to someone who is a mere witness to events, with no criminal exposure. Further, as to Todd's client, the matter was reduced from a criminal investigation headed to indictment to a civil dispute with the client receiving over 80% of his money back, and the remainder of the subject of civil settlement negotiations.
Also, in 2020, the State dropped all charges against a client, a commercial airline pilot, who had been arrested and charged with felony and misdemeanor cyber-stalking involving a former girlfriend. Through aggressive motion practice and pretrial advocacy spearheaded by Todd and team, the State first dropped the felony charge, and then the remainder of all charges. The pilot, now with a clean record, is free to return to his airline which had suspended him upon his arrest.
The firm was also successful in avoiding an arrest and charge for a local Medical Doctor (M.D.), who had been accused of a violent felony. An arrest on this charge would have resulted in the doctor being fired from his staff position, and possibly facing discipline from the Board of Medicine. This result was accomplished despite the vehement objection of the alleged victim.
In 2019, Todd represented a federal law enforcement officer being investigated by the FBI and United States Attorney for civil rights violations arising from an unlawful use of force complaint. Upon investigation, Todd was able to show, due to physical location, that the client was not capable of participating in the alleged wrongful act and that the acts under investigation were committed exclusively by another. The Department of Justice, upon hearing the evidence, and from Todd and the federal officer, dropped the investigation.
Also, a retired telecommunications engineer and grandfather was indicted for capital sexual battery for alleged sexual touching of children in a swimming pool during a family outing. Todd was able to secure the client's release from jail, and after a complete investigation and discovery and deposition process through the courts, the client received a plea of probation, with no jail time or house arrest.
Further, in 2019, Todd and his team successfully defended a client charged in federal court with domestic and international wire fraud and extortion. Upon taking over representation from prior counsel, Todd was able to secure the client's release from pretrial detention, despite a prior court order denying release. As part of his pre-trial representation, Todd obtained court orders compelling multiple government agencies to release documents, and in doing so, was able to bolster the theory of defense and rebut prosecutorial claims. Todd also challenged the FBl's release of evidence to one of the purported victims of the alleged crime. This challenge led to an evidentiary hearing, exposing further weaknesses in the government's case. Weeks before the scheduled trial, the government announced it was dismissing the case, and when pressed, agreed to a dismissal with prejudice, which means the client may never again be charged with these allegations.
Another case in 2019, Todd represented an individual convicted of conspiracy and wire fraud in U.S. District Court. The pre-sentence report called for a sentence of not less than 108 months and a restitution judgment of $5.4 million. A substantial forfeiture award was also being sought by the government. After a full day evidentiary hearing, the client was sentenced to 30 months imprisonment, the government abandoned its motion for forfeiture, and the restitution award was reduced to $1.4 million.
Also, in 2019, Todd represented a healthcare provider who had been charged with Medicaid fraud and whose prior counsel had convinced him to sign a plea agreement providing for him to serve four years in prison. Todd withdrew the proposed plea and after a year of vigorous pre-trial discovery and motion practice, including motions to suppress, the Statewide Prosecutor amended the plea offer to probation with home detention, meaning the client no longer faced jail or prison.
Other victories in 2019 included Todd's representation of a prominent Tampa area physician accused of an assault. When the accusing party refused to drop the charge, Todd put together a collateral investigation which discredited the accusation resulting in the prosecution being dismissed. Todd also represented a high-profile Tampa Bay attorney whose arrest was widely publicized and who faces charges based upon a domestic incident. Before formal charges could be brought, Todd commenced an investigation to develop facts, including personally interviewing the accuser. The results of the investigation were shared with the prosecution and resulted in declination of prosecution by the prosecuting authority.
Todd represented the son of a former police official who was charged in state court with leaving the scene of an accident involving death. Todd's strategy in that case was to re-enact the accident to demonstrate the great unlikelihood that his client was aware he had struck a human being and show that even by looking around the scene of the accident, the client would have been unaware of a human fatality. Sentencing guidelines could have meant a prison term in excess of 10 years. Prison was avoided altogether and instead, Todd's client received a sentence of probation with no jail time, no home detention, nor any restitution ordered.
In 2018, Todd was successful having unfounded drug trafficking charges dismissed, against the co-founder of one of Tampa's largest and most successful successive private companies. This individual went from facing a no bond situation, a minimum mandatory prison sentence and a national press assault on his personal and professional character, to having all charges dropped within a few days. Few cases resolve this quickly, but this client is back with his family and has been able to move on with his life. In another 2018 case, Todd represented a prominent physician being investigated by the U.S. Department of Justice under the False Claims Act for Medicare fraud, for allegedly filing false reimbursement claims for medical services. Todd identified and hired highly qualified experts and was able to have the investigation dismissed without litigation or need for repayment of any funds.
Todd also represented the son of a physician charged with federal drug crimes, who was declared a career criminal offender, and faced a 20-year mandatory minimum prison sentence, with a sentencing guideline recommendation of approximately 24 years imprisonment. Todd was able to resolve the case with a federal sentence of less than 12 years, to run concurrent to an existing state court sentence. This result was obtained without the government seeking any downward sentencing departure for cooperation with law enforcement officials.
Todd represented the controversial radio personality Bubba the Love Sponge in the high-profile case Nielsen Audio v. Bubba Clem filed by Nielsen in the U.S. District Court. Nielsen's Complaint alleged fraud, contract and business interference, and conspiracy by Clem for allegedly seeking to improperly influence the Nielsen ratings. Todd, on behalf of Clem, brought a counterclaim against Nielsen, alleging Tortious Interference with Advantageous Business Relationships and a violation of Florida's Deceptive and Unfair Trade Practices Act. In 2018, after years of contentious litigation, both lawsuits were resolved by a confidential settlement.
2017 yielded favorable results for clients. A federal grand jury failed to indict one client being investigated by the FBI for investment fraud. No charges were filed against a pain clinic which became the subject of a DEA investigation after an allegation of improper prescribing of pain medications. In another federal case, our investigation resulted in several hundred thousand dollars being returned to the client, rather than being forfeited after a lengthy IRS criminal investigation. In a separate matter, a forfeiture lien placed on a valuable waterfront marina was released by federal prosecutors after Todd demonstrated that neither it nor its owner were connected to the alleged out of state fraud.
In a state level case, the State Attorney arrested and charged a contractor with securities and investment fraud following his receipt of a large investment for a share of his business. Those charges were contested by Todd and later dismissed by the State.
A high-profile Florida businessman with multiple franchise stores throughout the state, mid divorce, was investigated for abuse after his now ex-spouse noticed bruising and a pediatrician referred the matter to law enforcement. The client's franchise agreements contained a morals clause that could have terminated his franches were he arrested for the crime under investigation. Todd and team were able to convince the police to delay any arrest until after we could investigate the matter and meet with assigned prosecutors. The end result was the matter was resolved with no arrest, no charges filed, and no damage to the client's businesses.
A married prominent Clearwater businessman, with three children, was arrested and charged with improper sexual conduct. Todd and team took over the matter from other counsel, and after over a year of investigation, contested court hearings and arguments, all charges were dismissed.
Todd also defended two physicians in northern Florida who had been the subject of a joint DEA/FBI raid and later investigated by state and federal authorities for improper prescribing of opiates. After a lengthy defense investigation and multiple meetings with agents and prosecutors, the government abandoned its investigation.
In 2016, Todd was part of the trial team that won a full acquittal in federal court in Boston, Massachusetts, for a prominent developer criminally accused of defrauding casino mogul Steve Wynn in connection with the Wynn Group's acquisition of real estate to build their newly licensed Boston mega casino (U.S. v. DeNunzio et.al). Todd also defended developer/entrepreneur Fred Davis Clark, Jr, founder of Cay Clubs International, in federal court in Miami, Florida, in two separate month-long trials. In the first trial, the jury deadlocked on allegations that Clark had orchestrated a $350 million Ponzi scheme, although Clark's wife was fully acquitted. In the retrial, Clark was acquitted of the $350 million Ponzi scheme conspiracy, but found guilty on lesser unrelated counts.
Todd also defended a Gainesville, Florida businessman accused in federal courts in Lafayette, Louisiana and separately, in Jacksonville, Florida, of importing massive amounts of controlled analog substances used to manufacture and distribute synthetic marijuana. While most co-defendants received sentences of multiple years in prison, Todd's client received a non-incarcerative sentence.
Todd also won a dismissal in state court for a Texas research scientist criminally accused of money laundering in connection with her receipt of funds from overseas as well as the dismissal of charges for a Tampa area man accused by the Statewide Prosecutor of an investment fraud scheme associated with investments obtained to purchase and rehabilitate depressed properties.
In 2015, Todd defended a prominent Pinellas County attorney accused of and jailed for improperly touching a minor. Todd and his team were able to expose credibility issues relevant to the allegation but previously unknown to prosecutors, and the matter was completely dismissed. Todd also successfully defended two prominent Tampa businessmen being investigated by the IRS criminal division for federal tax fraud associated with importation of foreign goods. Across the state, and after a lengthy investigation in the Northern District of Florida (Pensacola), Todd convinced federal prosecutors to decline prosecution of two prominent physicians, who were the subject of a massive raid and protracted investigation into their controlled substance prescribing practices. He was also able to convince Tampa federal prosecutors to abandon their investigation of two defense contractors being investigated by the FBI and VA-OIG for scheming to defraud the U. S. Veteran's Administration.
Prior to 2015, Todd was involved in many other prominent cases, including the defense of John Andrew Weldon, charged in federal court with first degree murder in the "abortion pill" case, and the defense of Melissa Personius, the paralegal implicated in the alleged set up of an attorney in the midst of the high-profile civil trial between Tampa shock jocks Todd Schnitt and Bubba Clem.
Early in his defense career, Todd was also lead defense litigator in the highly publicized case of United States v. Aisenberg, where a married suburban couple was indicted and blamed for the disappearance of their infant daughter. Todd litigated and prevailed on a motion suppressing a wire tap, and, after the case was dismissed, obtained the first ever consented Hyde Amendment award from the government, where the federal government agreed to pay the legal fees the Aisenbergs had expended in defense of the case.
Todd's legal career began as an assistant state attorney in Jacksonville, Florida in the early 1980′s, after which Todd joined the Federal Bureau of Investigation as a special agent. During his tenure with the FBI, Todd learned the intricacies of complex white-collar and organized crime investigations and gained enormous insight into how the government conducts probes of suspected criminal activity.
From 1986 to 1994, after leaving the FBI, Todd worked at the U.S. Attorney's Office, first in Houston, where he became deputy chief of the organized crime/drug enforcement task force, and later in Tampa, where he quickly rose to become Chief of the Major Crimes Section.
As a federal prosecutor, Todd handled some of the largest fraud and racketeering cases in either region, including the simultaneous trial of 21 defendants in a drug and money-laundering RICO case lasting over six months in federal court in San Antonio, Texas. After moving to Tampa, among other trials, Todd tried and convicted three Tampa bankers on conspiracy and bank fraud charges stemming from a check-kiting scheme that caused the Commerce Bank of Tampa to fail. Over his career with the U.S. Department of Justice, Todd supervised and personally prosecuted a variety of cases, including bank fraud, health care fraud, wire and mail fraud, tax fraud, money laundering, drug and conspiracy law violations.
After approximately eight years of service as a federal prosecutor, Todd entered private practice with a firm later known as Cohen & Foster. During that time, among the many he helped in high profile matters, Todd defended Steven and Marlene Aisenberg, who had been falsely accused by the FBI and Department of Justice of kidnapping and murdering their child, Arthur Nadel, dubbed the "Mini Madoff" by the New York Times, the ownership group of the largest nightclub in the United States, Club La Vela, (not guilty verdict in the Northern District of Florida, Tallahassee Division on the charge of operating a nightclub encouraging illegal drug use), and a St. Petersburg business owner in the Department of Justice's highly publicized Gabon Sting Case, in which the case was dropped by the government when the jury could not reach a verdict after a month-long trial in federal court in Washington, D.C.
Since opening his own practice, the Todd Foster Law Group, in 2012, Todd has continued to represent lawyers, physicians, business executives and other clients in significant state and federal criminal investigations in the Tampa Bay area, and elsewhere. Todd also represents clients in civil matters with fraud or misconduct overtones, involving attempted forfeiture by the government or involving theft of property. He has represented clients in civil matters against private parties as well as against the SEC, IRS, and Department of Justice, where his unique experience and abilities provide an advantage to his clients. Todd also represents plaintiffs and defendants in qui tam (whistleblower) actions.
Attorney in 2019. Todd is AV-Rated by Martindale-Hubbell, recognized for more than 10 years in Best Lawyers in America and is considered one of Florida's Super Lawyers. He served two terms (six years) as a director of the National Association of Criminal Defense lawyers (NACOL), and separately one year as co-chair of NACDL's white collar crime committee. He has lectured throughout the United States on advocacy and defense of criminal cases and published numerous articles on a diverse range of legal topics, including a dissertation on the mortgage crisis, the defense of corporations in criminal cases and practice under the federal sentencing guidelines. He writes an occasional blog of tips for trial practitioners and for several years, was an adjunct professor of Trial Advocacy at Stetson University College of Law. He has also been a featured speaker for the Hillsborough County Bar Association's Law Day presentations and for different Bar groups around Florida and the United States.